European finals support National Health Service heroes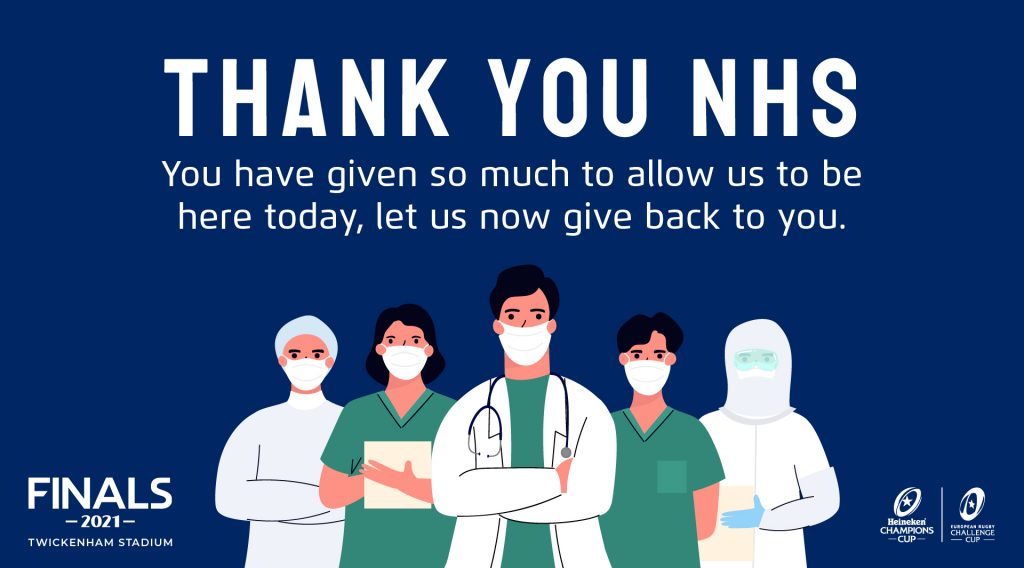 The Heineken Champions Cup and the European Rugby Challenge Cup finals at Twickenham Stadium will be attended by 500 staff from the National Health Service (NHS) who will be offered tickets by the European Professional Club Rugby (EPCR), the tournament organisers, in partnership with Heineken.
EPCR would like to recognise workers from across the NHS for their dedication and bravery in battling against the COVID-19 pandemic, recognising that playing finals in front of any crowd at all would not have been possible without their work.
"Key workers across the National Health Service have given so much to their societies and we are delighted to welcome those heroes to Finals Weekend. They make it possible for us to meet today in this historic stadium and without them and their work, we could never have envisaged a crowd of 10,000 people at each of the finals," said EPCR Chief Executive Officer, Vincent Gaillard.
"We have missed the passion, the colour and the noise of fans over the last year and having them back at Twickenham Stadium is a welcome sign that a corner has been turned in this fight against the virus."
This initiative is part of EPCR's sustainability strategy, developed around three pillars: Players, People and Planet.
Whilst creating outstanding experiences for all who are touched by EPCR tournaments, the safety of players, the positive impact of rugby on the community and the protection of the planet will continue to be priorities for the organisation as it strives for a healthier and more sustainable future.