Heineken Cup final ticket update
Condividere questa pagina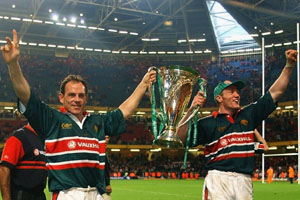 Due to phenomenal demand for Cardiff 06 Heineken Cup final tickets – there are currently no tickets available through Ticketmaster.
A limited number of tickets may go on sale prior to the Heineken Cup semi-finals. Fans are advised to check ERCrugby.com for regular updates regarding additional ticket availability.

An additional allocation of approximately 15,000 tickets is reserved for fans of both teams in the final which will be distributed by the two teams.
For information regarding accomodation and travel in Cardiff click here check out the off-the-field guide.
Condividere questa pagina